Tuesday Talks - February 2, 2021
Tuesday Talks - February 9, 2021
Tuesday Talks - February 16, 2021
Media Relations, Crisis Communications and Issues Management in a Post-Covid World
Session Description: Tips for festivals and events that want to improve relationships with the media in their community.
​
Speaker Bio: Stephen leads our public relations practice and delivers PR campaigns that click for clients with global reach and local feel alike. From building reputations for new players in the market or creating stories for a new product line, he puts story-telling skills developed through extensive experience to work. Combined with great relationships with media across North America, Stephen gets stories placed so the right eyes see them and the right ears hear the latest.

Public Relations instructor in the post-graduate public relations program at Niagara College

Respected news judgment earned through years of PR experience

Regular commentator for a number of outlets including Marketing magazine, Canadian Business, and Newstalk 1010 in Toronto
Stephen Murdoch
​
Enterprise Canada
New Realities and the Future of Festivals and Events
Session Description: How to evolve and position your festival or event for future growth. In light of changing consumer demand and increased competition, we need to be forward thinking in the delivery of the experience we offer to consumers, sponsors, exhibitors, patrons, and other key constituents, or risk inevitable decline and eventual collapse.
​
Speaker Bio: Charlie Johnstone joined The Royal Agricultural Winter Fair ("The Royal") as Chief Executive Officer in 2015. Started in 1922, this iconic and quintessential Canadian event, The Royal is the world's largest combined indoor agricultural and equestrian show and ranked as the third best indoor horse show in the world.
Prior to joining The Royal, Johnstone was the President, of the Honda Indy Toronto, one of the most prestigious and long-standing motorsports events in the world, a position he held for ten years.
While Johnstone started his career at Molson Breweries, it wasn't long though before his entrepreneurial spirit motivated him to leave the relative security of working for a large corporation to start his own business. That business evolved into one of Canada's most effective sports marketing agencies, with offices in Toronto, Vancouver and Montreal and an enviable client list of some of Canada's most prolific marketers, including Molson, Coors, Honda, Telus, Gillette, BMW (AG), Player's and CIBC. Johnstone sold the agency in 2002.
Charlie Johnstone
​
Royal Winter Agricultural Fair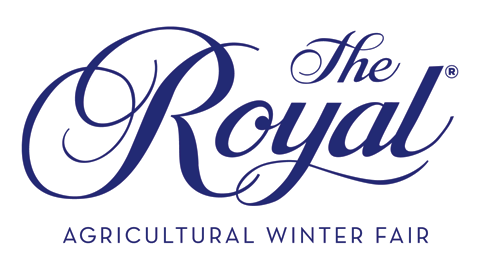 Tuesday Talks - February 23, 2021
Connecting consumers to taste of place
Session Description: Steps to provide consumers with an intimate taste of place whether virtual or in-person - it's all about connection
​
Speaker Bio: Rebecca is the President & CEO of the Culinary Tourism Alliance - a not-for-profit destination development and marketing organization that is bridging the gap between the food, drink, hospitality, and tourism industries.
Rebecca MacKenzie
​
Culinary Tourism Alliance
Live Streaming, Interactivity & Revenue Generation
Session Description: A session tailored towards forward thinking festival and event organizers, who are looking to use live streaming as a way to create immersive, live, interactive, experiences and of course be a revenue generator.
​
Speaker Bio: As the managing director of CTRE productions and CTRE.tv, Russ brings his extensive experience of live streaming, international / national festivals & events, whilst he continually searches and reveals ways to enhance the interactivity between the festivals and their different audiences.
Russ Ellis
​
CTRE Productions Executive Producer